Pure Capital Solutions Inc (OTCMKTS:PCST) Nova Space and Space Prize Award Scholarships to Space Challenge Winners
Pure Capital Solutions Inc (OTCMKTS:PCST) – Nova Space, offers virtual, asynchronous, and interactive space professional courseware to individuals from all backgrounds. It provides the same courses to organizations that want to enhance recruiting, training, and retention efforts to become more efficient and proficient within the growing space ecosystem. The ultimate objective is to bridge the space industry's skills gap. The Space Professional Course is designed for the very purpose, so that prospective students and professionals have a comprehensive and standardized foundation in space operations and astronautics
Market Stats
On Tuesday, PCST stock ended flat at $0.90 with 555 shares, compared to its average volume of 292 shares. The stock moved within a range of $0.9000 – 0.9000 after opening trading at $0.90.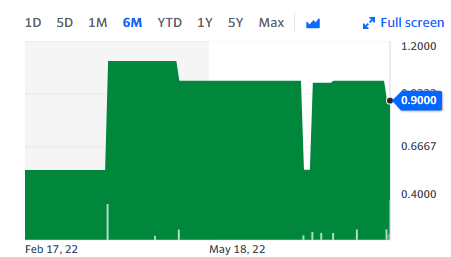 Nova Space and Space Prize Announce Scholarships for Space Challenge Winners
A subsidiary of Pure Capital Solutions, Nova Space, along with Space Prize has awarded the winners of the NYC Space Prize Challenge individual scholarships for the Nova Space Professional Development Program, as announced on August 16, 2022.
Nova Space Professional Development Program receives Educational Space Certification from Space Foundation
It was on April 6, 2022, that Nova Space received the Space Foundation Space Certification – Education. Thanks to this recognition, the Nova Space Professional Program is recognized as directly supporting the Space Industry and Ecosystem, providing a formal training and professional development pipeline for individuals and organizations.
Nova Space CEO, Joseph Horvath, had said that the Nova Space platform provides the perfect solution for companies that focus on developing internal talent to meet the requirements of the space industry. Whether commercial or government-focused, developing the human element is critical to enabling growth across the space environment. The Space Foundation Space Certification furthers the mission of Nova Space to support this growth, via its state-of-the-art training and education program.
Space Foundation strives to be the preeminent advocate and gateway for lifelong education, trusted information, and seamless collaboration for all people and organizations engaging in space exploration and space-inspired industries that drive the global space ecosystem. Nova Space is renowned for its trademark space professional development programs, designed to support the growth of space industry professionals, entrepreneurs and business leaders, commercial companies, and governmental organizations.
The unique collaboration between Nova Space and Space Prize is to support national efforts that ensure the space economy in the future is fuelled by a diverse workforce that includes underrepresented and minority communities. Both organizations are now helping STEM students from marginalized communities by offering programs and scholarships that pave the way for flourishing careers in the growing space economy. New projects currently under development from Nova Space include a K-12 space training program that supports creating a diverse pipeline of space professionals.
Nova Space's courses use proven learning science techniques to speed students to competency across the major mission areas for space-launch systems and understand concepts from spacecraft systems to environmental monitoring. When the program is complete, learners have the edge to stand out in the crowd in the job market, with digital credentials verifying skills crucial to success in today's space economy.