PetroSun Inc. (OTCMKTS:PSUD) Announces Approval of its Development Program of Helium and Natural Gas, from Board of Directors
PetroSun Inc. (OTCMKTS:PSUD) trades on the OTC Pink Sheets under the symbol "PSUD". It is the owner, and also runs important projects prospective for helium and natural gas production in the United States. It holds the majority working interest in mineral leases that are variously prospective for helium and natural gas. These leases span over 282,000 gross acres in Arizona and New Mexico and 26,000 gross acres in the Paradox Basin of Utah.
Market Stats
On Monday, PSUD stock fell marginally at $0.2799 with more than 5.23K shares, compared to its average volume of 25K share. The stock moved within a range of $0.2511 – 0.2800 after opening trading at $0.28.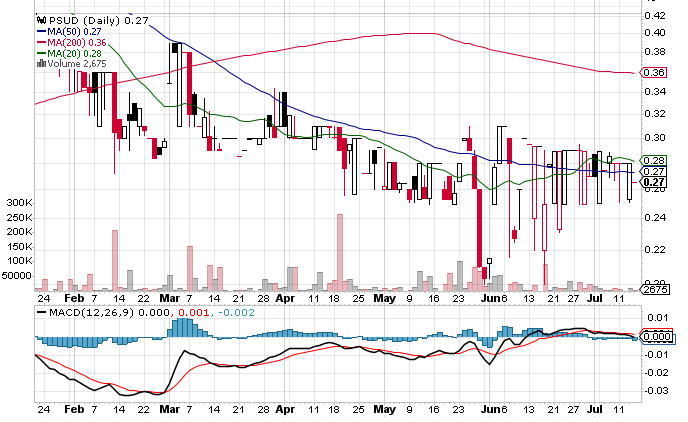 PetroSun Announces Development Program
PetroSun, Inc. has announced on July 11, 2022, about officially completing a review of its helium and natural gas exploration and development program. It has received the go-ahead from the company's Board of Directors to proceed with exploratory and developmental drilling activity. It owns and leases in the Holbrook Basin of Arizona, the Four Corners Basin of Colorado and New Mexico, and the Golden Eagle Gas Field in Utah's Paradox Basin.
The company has engaged Seidel Technologies to prepare and execute the development program. Seidel is set to be the general contractor, providing engineering and project management. The company's Head of Field Operations, Mr. Christopher Sumner, will supervise and advise Seidel in this regard.
Chosen targets for drilling and re-completions of existing wells are located in the Holbrook Basin and the Paradox Basin. PetroSun CEO Dr. Gerald Bailey has said that due to the hard work of the company's Founder and Chairman of the Board, Mr. Gordon LeBlanc, Jr., the Board has greenlit the largest exploration and development program to date.
All of the selected drilling locations are prospective for helium, and the company's Golden Eagle properties are also expected to produce natural gas. Helium is a crucial element for both the energy and commercial sectors and also a strategic element for national security. About a month ago, the company announced that the Board has adopted amended and restated bylaws for PetroSun, Inc.
Dr. R. Gerald Bailey was named the CEO, back in June of 2022. He had previously served as a Director of the company. Gordon LeBlanc, Jr., who had served as the Company's Chairman, Chief Executive Officer and President since the founding of the Company in 2001 and been responsible for assembling the company's helium, oil and gas assets and other projects, continues as Chairman, as stated above.
Mr. LeBlanc has commented that he has been working to develop PetroSun's core helium, oil and gas properties and opportunities for more than two decades. Today's commodity markets offer an excellent opportunity for the company, and it is the perfect time for Dr. Bailey's experience to supervise PetroSun's operations and exploration and development activity.
Dr. Bailey has had an illustrious in the energy industry, including service as Exxon's President of the Arabian Gulf region, where he supervised exploration and development activity in the Middle East and ultimately retired. He has both domestic and international experience in all aspects of the industry, both upstream and downstream.
Traders Corner
PSUD stock is trading above the 20-Day and 50-Day Moving averages of $0.28 and $0.0.27 respectively. However, the stock is trading below the 200-Day moving average of $0.36.